Someone asked me for some photos of Sean's new bath towels. Here is one of them (the other new ones are not washed yet). He'll get to use them after they are washed of course.


This is the Winnie the Pooh one. After 1 washing, one of the ears got frayed. I bought another one, as I needed more towels, we'll see if it happens again. I surely hope not! If so, I still have the receipt.


This afternoon Sean helped me bake some cookies. He likes playing with kitchen utensils, so I gave him this silicone whisk to play with.


And this (above)
Turned into these. They are really yummy. Don't worry there are still some left. I promise. I didn't eat them all. Sean likes them too. He says "Mmmmm" when he eats them. He also says the same thing when eating my homemade meat sauce. I taught the kid well!
This afternoon Sean took a LONG nap, and I got A LOT accomplished. There was a lot of paperwork to take care of. I am really happy to have gotten it all accomplished. There are still a few important items left on my to do list that need to be taken care of as soon as possible, so I am hoping for more nice naps in the future.
Speaking of sleep - Sean gave me another full night last night, and I am sure he would have slept longer had the cleaning lady not rang the doorbell this morning. I over slept as I wanted to open the door for her without her ringing the bell, but that wasn't happening this morning! But he still slept from about 9 something pm last night until 8 am this morning when our cleaning lady showed up.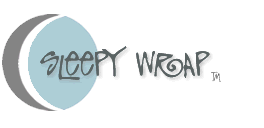 A Sleepy Wrap is being given away on Drea's Review Blog - which I read. I'd really love one for the new baby, so I need to post this link for a chance to win! Wish me luck please!
Also, I'm entering
Dorky Best Friend
's Contest for her 30th birthday. Here are my pictures for her Scavenger Hunt Contest:
The Hunt List

a funny bumper sticker:
To me, this bumper sticker is not funny. But to others on the outside - (non-knitters) I could see it as funny. Socks and knitting in one phrase?? That must be silly!
Take your picture with someone in uniform:
Summer of 2004. Israel. Me and some girl on the trip (no idea her name, oops!) with two Israeli Paramedics. Their ambulance is hiding in the back behind us....

An unusual perspective:
The top of Sean's head while he places hand dirty fingers on my clean patio windows!
A movie poster:
Posters at the Centaur Theater in Montreal. I thought it looked cool so I photographed it.
neon lights :
Ah, the Casino Royale in Vegas. I. want. to. be. back. in. Vegas. now. I miss it there.
a directional sign:
Bikes. You go here. Stay there. In that lane we painted for you on the road. No crossing that line.
salt and pepper shakers:
Self Explanitory. Salt & Pepper. S & P. I love them. They're more for decoration though, but they do have salt & pepper in them.
something that appears out of place:
Knitting in between holes on the golf course. Yep. I got looks. But I don't care!
My back has been aching (throbbing pain) for the past few weeks. I'm going to go to bed and hopefully I'll feel better in the morning. I'm aware I have not posted my 10 people I want to give the Inspirational Award to yet, I'll get to that hopefully over the weekend. I just can't sit in this chair any longer.