skip to main | skip to sidebar
Wednesday, May 04, 2016
Thursday, March 17, 2016
Since I talked yesterday about my Christmas window, I totally forgot to show you my Hallowen window from this past Halloween! We had fun with this fall/Halloween window this past year. You've already seen the Katia cushion that we turned into the witch, but there was some more fun parts to this window that I'd like to show you.
We had a skeleton knitting….
And a pumpkin that I knit using 4 strands of Cascade Lana Grande on 15mm needles. I followed the Jack Be Little Pumpkin pattern by Elizabeth Murphy except for the fact that I super sized it! The stem was Diamond Luxury Collection Embrace held double stranded.  
I crochet some overalls for the two scarecrows in the window.
That was just a freeform crochet project, with no pattern. I used a 5mm crochet hook and Schachenmayr Wool 125 in orange.They were both a one evening project.
Not part of my window, but a project I wanted to finish in time for Halloween was my Hallowig, which I had started the year earlier but then got sidetracked from it. This did not come out big enough and I knitted it as per pattern. I am very disappointed in this project. I am going to see if I can undo the cast off, rip it back, add length to it, and fix it… Though, I am not sure I would ever wear it at this point, so I am not sure if it's actually worth it.
And to end my Halloween post, here is a pic of my boys on Halloween night. I've got a hockey player, a Batman and a G.I. Joe trooper of some kind. They had a great time trick or treating this past fall.
Posted by

Knit and Purl Mama
at 9:00 AM
1 comments

Wednesday, March 16, 2016
Tuesday, March 15, 2016
Monday, March 14, 2016
Sunday, March 13, 2016
Saturday, March 12, 2016
About Me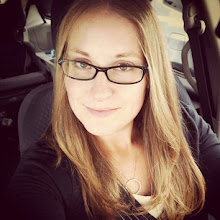 I am a 30-something mom who knits, and takes pictures, a lot. I am a mother to 3 adorable boys, Sean (Dec 2006), Mackenzie (June 2008) & Quentin (Nov 2010). This is my journey through motherhood, photography, the books I read, life in general and knitting, of course. Oh, and other crafts too!
View my complete profile